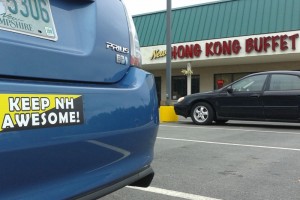 We'll be back at the Hong Kong Buffet (with their Pepsi products) on Saturday, January 18th, from 12:00 – 1:00. C U there!
NHLA training
Members of the New Hampshire Liberty Alliance (if you're reading this, you should be a member) are invited to attend a free training session from 2:00 to 5:00 after the meeting. NHLA reviews bills each year that are introduced in the legislative session. It's a huge job and you can help. Come learn how the system works.
One of the best tools for digging through all those bills is GenCourtMobile.com. The great creator of that tool will be presenting the ins and outs of its use. The basics are super simple and tremendously useful. There is much more available and he'll guide you to getting even more out of it.
Space is limited for the training so DO let us know you are coming. E-mail mike@lakesregionporcupines.com or hit the Facebook event.