The Belknap County board of commissioners have proposed a budget for 2018 which will have a whopping 33% increase on your property taxes payable to the county.  Fortunately, the commissioners don't have the power to make the appropriation.  The county delegation has that authority, and they will meet on Monday January 22, 2018 to discuss and possibly vote on the appropriation.
You can find your delegation member/s (your state representatives) at the delegation page on the county web site.  You can call or email to let them know how much more you would like to pay in your property tax bill.  If you rent, you still pay property tax through your landlord, so feel free to voice your opinion.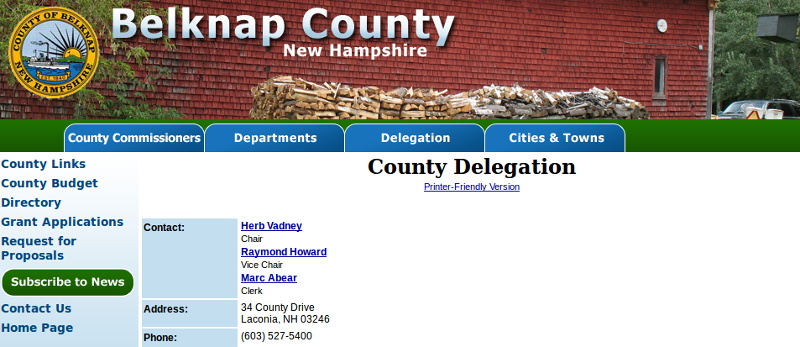 I'm sure the delegation would be happy to see you watching over them as they decide how much to raise your taxes.  The meeting is held at the county complex (next to the nursing home) at 34 County Drive, Laconia.  The meeting starts at 7:00 p.m. so get there early to get a seat before the county employees fill the room.