Our July litter pick up will not feature freezing rain 🙂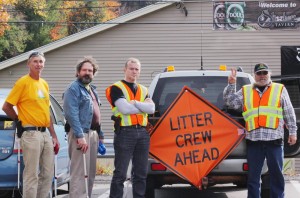 It's time to get in a clean-up before the Independence Day celebrations. We'll be doing our litter pick up on Sunday the 1st of July. We will start with breakfast at Shooter's Tavern at 8:00 then hit the road around 9:00 (if you want to skip breakfast you can sleep in) . We'll be cleaning our stretch of Route 3 and making a pass through the Lake Winnisquam Scenic Trail. We are usually done within a couple of hours.
Mark your calendar, LRP Beach Day is coming up on July 15! Details coming…
Also on the calendar, our monthly meeting falls on the 21st; same time, same place. Speaking of calendars, if you're looking for all things liberty related in New Hampshire check out this calendar.