ReOpen Rally
For those interested there will be an Independence Day rally in Concord. From noon to 2:00 join ReOpenNH at the statehouse.
Litter Pick-up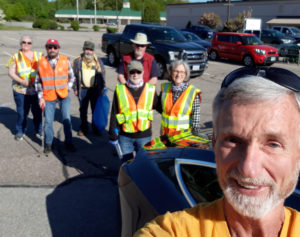 We will be doing our next litter pick-up on Sunday July 12th.
If you want to start with breakfast, join us at Cafe Deja Vu at 8:00 a.m.
If you just want to join for the litter pick-up, we'll gather at the parking lot at Shooters around 9:00 and then hit the street.