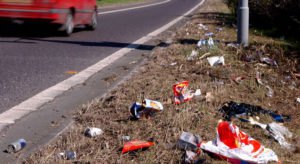 This will be our last pickup of the year. Bring your gloves, and if you have them, reachers, and a safety vest. Mike's got bags, extra reachers, and vest.
If you would like to join us for breakfast, we'll meet at Cafe Deja Vu (311 Court St, Laconia) at 8:00 AM.
If not, see you at Shooter's on DW Hwy in Belmont at 9:00 AM.