Spring Cleaning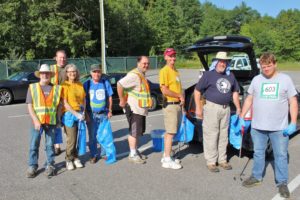 Sunday the 23rd we'll do our second litter pick-up of the year. We'll meet at Shooter's at 9:00 am and hit the road from there. If you want to start the day with a little breakfast, some early-birds will be meeting down the road in Laconia at Cafe Deja Vu at 8:00. The weather looks good, just a chance of a shower.
Calendar
If you're looking for a lot more liberty connections in New Hampshire check out this calendar at the Free State Project.
Connect
Have you bailed out of Facebook?  You can stay in touch here; subscribe to our RSS feed and you'll get updates as they happen.  We also have a group on MEWE (you need to be logged in).  Do you have an alternative social media site that we should check out? Of course, commenting here is the most direct!