Jury outreach – May 15, 8:30 a.m.
Monthly meeting – May 20, 12:00 noon
Litter pick-up – May 21, 8:00 a.m.
County meeting – May 22, 7:00 p.m.
A new jury pool will be starting their service on May 15. We continue the year with Rights Brigade in a juror information blitz.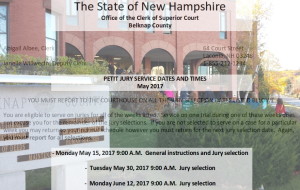 We will greet jurors at the Belknap Superior Court in Laconia at 8:30 with a nice pamphlet loaded with information that the court will not provide to them.
"If the jury feels that the law under which the defendant is accused is unjust … or for any reason which appeals to their logic or passion, the jury has the power to acquit, and the courts must abide by that decision."
The jury pool is scheduled to return on Tuesday May 30 at 9:00, and Monday June 12 at 9:00. We will start a half hour before the jurors are scheduled to arrive. At times the jury is dismissed from the secondary dated in the event that trials are postponed. Call the court (1-855-212-1234) to check on the status prior to coming out on May 30 and June 12.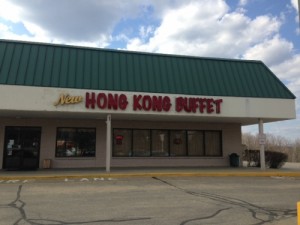 Our monthly meeting continues; same time, same place! The Lakes Region Porcupines meet on the third Saturday of each month. We meet at noon at the New Hong Kong Buffet in Belmont, NH. We usually meet in the room behind the entrance. We often have a dozen folks come for the meeting and discuss a variety of liberty issues. This is an informal and casual get together.
It's time for our spring cleaning. We'll start with a breakfast at Shooter's Tavern at 8:00 then hit the road. We are usually done within a couple of hours. We be making a pass through the Lake Winnisquam Scenic Trail.
The Belknap County commission continues to claim they do not have enough money to run the county and are asking for a supplemental appropriation. If your taxes are not high enough, stay home. If you think you're already paying enough, come out and show your support for the representatives that are taking the heat for actually trying to limit government.