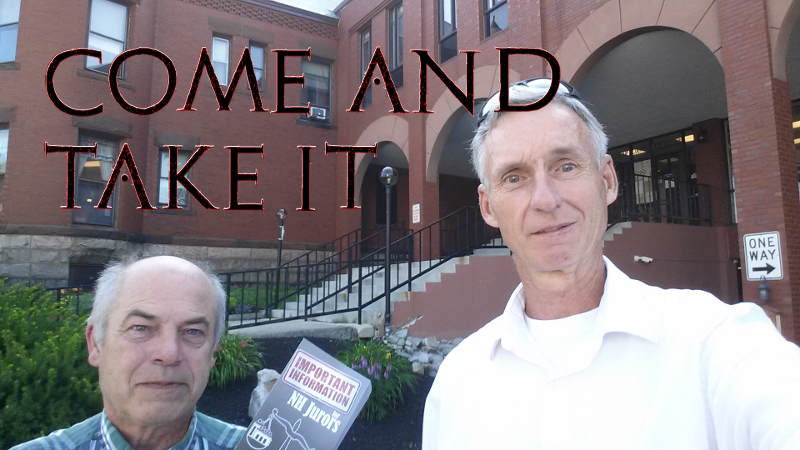 August 6, 2018
We received two boxes of freshly printed flyers in time for our last assembly of the current jury pool.  We handed out about 40, which is higher than usual for the last meeting of a pool.  I'll dig up the dates for the next Belknap Superior Court jury pool and post it here.
If you'd like to participate you can join us, or if time is an issue, make a contribution to the printing of flyers.
Paypal to m_j_sylvia@yahoo.com
BitcoinCash:

qp7f48aa70uth5x8jpnwz7z9ct83dpvnv5vd7m3wf4
Thank you for your support.