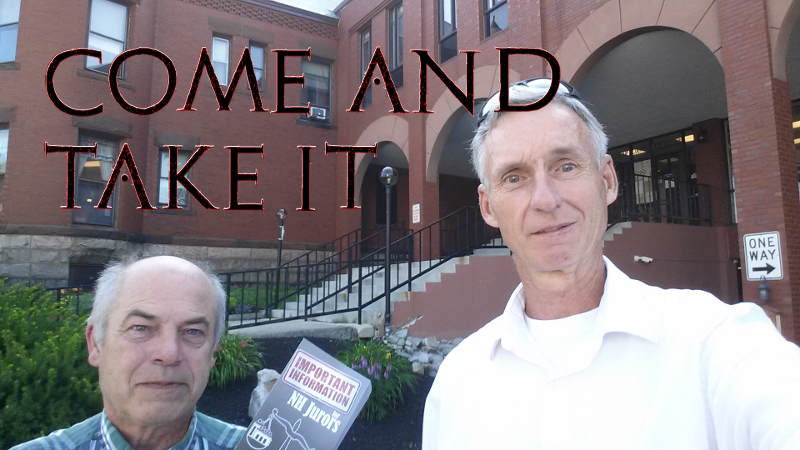 Updated:
We had a pretty normal day for the first time out for the jury pool, about 70 flyers were distributed.
Thank you
We received a nice contribution to the flyer fund though a Bitcoin (Cash) donation.  We appreciate the funds and good thoughts that come with it.  Thank you!
---
A fresh new pool
Here are the dates for the upcoming month:
Tuesday September 4 at 8:30
Monday September 17 at 8:30
Monday October 1 at 8:30
The potential jurors are scheduled for 9:00, we start 30 minutes early to be there to greet them.  You can look up the dates for Belknap County, Carroll County or Coos County.
Trifolds
We received two boxes of freshly printed flyers in time for our last assembly of the last jury pool.  If you'd like to participate you can join us, or if time is an issue, make a contribution to the printing of flyers.
Paypal to m_j_sylvia@yahoo.com
BitcoinCash:

qp7f48aa70uth5x8jpnwz7z9ct83dpvnv5vd7m3wf4
Thank you for your support.