This will be our second annual fellowship cookout in the heart of New Hampshire's most beautiful region.  Join the Lakes Region Porcupines and enjoy a day of fun at Ahern State Park in Laconia. There are plenty of hiking trails, two sandy beaches and plenty of space for your little ones and your doggies. There are no fees for the park or parking.
This event is our annual charity fund-raiser for the Center Harbor Food Pantry.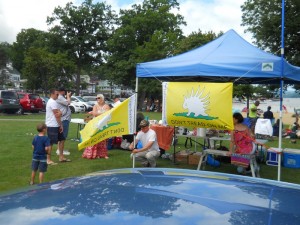 For a $20 donation, you are giving  the food pantry a way of feeding needy families from all over the lakes region. With that donation you'll get yourself a fat burger, hotdog, chips and a drink.  You'll also get to taste Representative Glen Aldrich's World Famous Potato Salad, which is worth the price of admission in itself.  If you have kids no worries, they're eating for free.  We welcome dietary changes, and can work to accommodate you, just contact us.  If you prefer to bring your own food, we simply ask that you provide the suggested donation of $10 so we can help out the Center Harbor Food Pantry.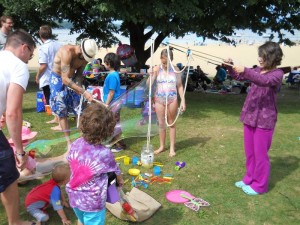 We know the PorcFest hangover takes about a month.  LRP Beach Day is just in time to reunite with those awesome people you met in June and have a day of swimming and hiking with new friends as well.
Tickets are $20, when you sign up through Eventbrite, for a donation and food, $10 for admission and donation or if you can't make it and want to help anyways there's an option for that too.  We accept Paypal and Bitcoin as well, just get in touch with Tony at jankowski.tony@live.com
If you purchase at the door, we bump it up to $25.  Save yourself $5 and commit now to a great day of liberty fellowship!
When:
Saturday, July 23, 2016 from 11:00 AM to 3:00 PM (EDT)
Where:
Ahern State Park – Right Way Path Route 106, Laconia , NH 03246